₹ 20,000.00 - 25,000.00
/ Per Month

TGT Social Studies
08-11-2023
Ludhiana, India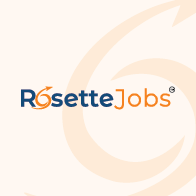 Job Info
Education:
Degree in Education
Degree Title:
Graduation/post graduation with B.ed
Description
Job Description:
We are seeking a qualified and passionate TGT Social Science to join our educational team. As a TGT, you will be responsible for teaching social science subjects to middle and secondary school students, fostering their understanding of geography, history, civics, and related topics. The ideal candidate should have a strong command of the subject matter, a commitment to creating an engaging and inclusive learning environment, and the ability to inspire students to explore and appreciate the social sciences.
Key Responsibilities:
Subject Instruction: Plan and deliver effective lessons in social science subjects to students, using a variety of teaching methods and materials to ensure understanding and engagement.
Curriculum Development: Contribute to the development and enhancement of the social science curriculum, aligning it with educational standards and goals.
Student Assessment: Regularly assess and evaluate student performance through assignments, quizzes, and examinations. Provide constructive feedback and support to help students improve.
Classroom Management: Maintain a positive and inclusive classroom atmosphere, managing student behavior and encouraging a respectful and productive learning environment.
Parent Communication: Establish and maintain open lines of communication with parents and guardians to keep them informed about student progress and address any concerns.
Extracurricular Involvement: Encourage and participate in extracurricular activities, such as clubs, field trips, and student projects, to enrich the learning experience.
Qualifications:
A bachelor's degree in education or a related field.
TGT qualification and certification in social science.
Strong knowledge of social science subjects, including geography, history, and civics.
Effective teaching and classroom management skills.
Excellent communication and interpersonal skills.
Passion for education and the ability to inspire and engage students.