We're the Leading Recruitment Company Expertly Connecting Educators and Schools
We help school management to get best educators as per their requirements for both teaching and non-teaching staff. At the same time, we support teachers in finding their ideal teaching positions and opportunities for professional growth, ensuring a successful and fulfilling career path.
ROSETTE JOBS is a pan India initiative that encourages teaching careers by using creative solutions, stared with a vision to provide a wide platform of job opportunities for job seekers and a strong database of excellent resumes for hiring managers. Rosette Jobs is the leading platform for educators and Schools to search for and find qualified candidates. As a prominent job site for educators and schools, our goal is to simplify the job search process while also assisting schools in locating the most qualified applicants to meet their needs.
Our excellent team of professionals (Ex Principals of renowned schools and teachers) select individuals based on their skills, training, and experience. We have a sizable database of educators and other academic /non-academic staff for schools. We also offer multiple products like resume database access, listing & response management tools and personalized advice and attention to the hiring managers to restructure their HR Policy so that employees retain with them for a longer period of time.
We also provide bouquet of solutions to meet the hiring needs of different job providers. Our clients appreciate Rosette jobs services and highly recommended it as the 360 degree solution to all the hiring needs of schools.
Join Our Community of Top Educators and Schools:
The Best Recruitment Company for You!
Topmost Schools Hiring from Rosette Jobs
We work with top-rated schools across the country to bring you exciting teaching opportunities in a range of subjects and levels.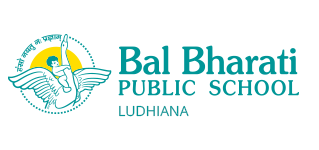 We're here to help. Check out our FAQs, Request a Call back, Send Email or Call us at +91-7986980491, 8887000057