We're the One-Stop Hiring Solution for Schools and Educators!
RosetteJobs.com is a top-rated premium hiring platform that is tailor-made to cater to the specific needs of the education industry, including schools and teachers.
Topmost Schools Hiring from Rosette Jobs
We work with top-rated schools across the country to bring you exciting teaching opportunities in a range of subjects and levels.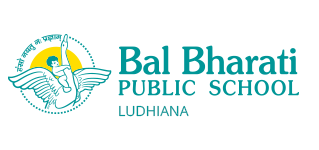 A Little About Who We are..
Rosette Jobs is a Recruitment solution for the schools who want good people at their place for work and educators seeking jobs or want to work in better place.
We develop and deliver the best recruiting technologies, method, strategies and platforms to connecting school and educators. We strive every day to assist schools for hiring right educator and help educators to find their dream teaching job.
Easiest Way to Hire Qualified
and Diverse Educators!
We help school management to get best educators as per their requirements for both teaching and non-teaching staff. 
Rosette Jobs for Educators
Advancing Your Teaching Career in Topmost Schools
Thousands of teaching jobs are available, and finding the one that's right for you can lead to a fulfilling career in education.
Our motto is to bring the
best job offering Institutions and Educators together.
We understand the unique challenges faced by schools when it comes to hiring the right teaching staff.
That's why we offer a range of comprehensive services designed to meet your recruitment needs efficiently and effectively.
Our consultancy model is tailored to provide personalized guidance and support throughout the recruitment process. Our team of experienced education consultants will work closely with your school to understand your specific requirements, culture, and values. We will then employ our extensive network and expertise to identify and attract high-quality teaching professionals who are the perfect fit for your institution.
Here's how our consultancy model works:
Needs Assessment: We conduct an in-depth analysis of your school's hiring needs, taking into account factors such as subject areas, grade levels, and desired qualifications.

Job Posting and Advertising: We create compelling job postings and utilize a variety of targeted advertising channels to reach a wide pool of qualified candidates.

Candidate Screening and Shortlisting: Our consultants carefully review applications, resumes, and supporting documents to identify top candidates who align with your specific requirements.

Interview Coordination: We handle all aspects of interview coordination ad scheduling and ensuring a smooth and streamlined process for both you and the candidates.

Candidate Evaluation: We conduct thorough interviews to evaluate candidates' skills, experience, teaching philosophy, and compatibility with your school's values and vision.

Support and Feedback: Throughout the process, our consultants provide continuous support, guidance, and feedback to help you make informed hiring decisions.
For schools seeking a more independent approach to recruitment, we also offer a non-consultancy model that provides access to our extensive database of qualified teaching professionals. With this model, you can directly search and connect with candidates based on your specific criteria, allowing you to have greater control and flexibility in the hiring process.
Benefits of choosing Rosette Jobs:
Extensive Network: Our vast network of teaching professionals ensures access to a wide range of qualified candidates.

Expertise and Experience: Our team of education consultants brings years of experience in the field, providing you with valuable insights and guidance.

Customized Solutions: We understand that each school has unique requirements, and we tailor our services to meet your specific needs.

Time and Cost Savings: Our efficient recruitment processes help save you time and resources, allowing you to focus on other critical aspects of running your school.

Quality Assurance: We strive for excellence in candidate selection, ensuring that only the most suitable individuals are presented for consideration.
But don't just take our word for it..
Here's what some schools have to say about working with us:
We're here to help. Check out our FAQs, Request a Call back, Send Email or
Call us at +91-7986980491, 8887000057