₹ 50,000.00 - 100,000.00
/ Per Month

Vice Principal
08-11-2023
Gurdaspur, India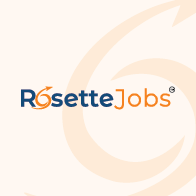 Job Info
Education:
Degree in Education
Degree Title:
Graduation/post graduation with B.ed
Description
Job Description:
We are looking for a highly motivated and experienced Vice Principal to join our ICSE-affiliated school. The Vice Principal will play a key leadership role in the school's administration, working alongside the Principal to ensure the school's success in academic excellence, student development, and overall school management. This position requires a deep understanding of the ICSE curriculum and educational standards, strong leadership skills, and a commitment to fostering a positive and inclusive learning environment.
Key Responsibilities:
Academic Leadership: Collaborate with the Principal to set and execute the school's academic goals, policies, and strategies. Ensure that the ICSE curriculum is effectively delivered, aligned with national standards, and continuously improved.
Faculty and Staff Management: Recruit, develop, and evaluate teaching and administrative staff. Provide mentorship and support to maintain a high-performing team.
Student Welfare: Promote a safe, inclusive, and nurturing environment for student growth and development. Encourage character education and social well-being.
Curriculum Development: Oversee the development and implementation of the ICSE curriculum, adapting it to meet the unique needs and goals of the school.
Operational Oversight: Assist in day-to-day school operations, budgeting, and resource allocation. Ensure efficient resource utilization to support the school's objectives.
Parent and Community Engagement: Build strong relationships with parents, guardians, and the local community to create a collaborative and supportive school environment.
Qualifications:
A master's degree in education or a related field.
Minimum of 8-10 years of experience in educational leadership, with a strong background in ICSE education.
In-depth knowledge of the ICSE curriculum and educational standards.
Exceptional interpersonal and communication skills.
Proven leadership abilities and a passion for education.
If you are a dedicated and experienced educational leader with a strong commitment to academic excellence, student development, and school management, we encourage you to apply for the Vice Principal position at our ICSE school.