₹ 70,000.00 - 100,000.00
/ Per Month

Principal
08-11-2023
Kapurthala, India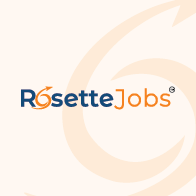 Job Info
Education:
Degree in Education
Degree Title:
Graduation/post graduation with B.ed
Description
We are seeking an experienced and visionary Principal to lead our CBSE-affiliated school. The School Principal will serve as the educational leader of the institution, responsible for shaping and executing the school's vision, fostering a positive learning environment, and ensuring the academic and holistic development of our students. This leadership position demands strong administrative skills, a deep understanding of the CBSE curriculum, and a commitment to upholding the highest standards of education.
Key Responsibilities:
Educational Leadership: Lead the school in achieving academic excellence and fostering a culture of continuous improvement. Set and implement the school's educational goals, policies, and strategies to ensure student success.
Curriculum Management: Oversee the development and implementation of the CBSE curriculum, ensuring it is in line with national standards and the school's mission. Continuously assess and enhance teaching and learning practices.
Faculty and Staff Management: Recruit, develop, and evaluate teaching and administrative staff. Provide leadership, professional development, and support to ensure a high-performing team.
Student Welfare: Promote a safe and inclusive school environment. Focus on the overall well-being and character development of students, encouraging their personal and social growth.
Parent and Community Engagement: Build strong relationships with parents, guardians, and the local community. Foster collaboration and open communication to ensure the school's success.
Operational Management: Oversee day-to-day school operations, budgeting, and resource allocation. Ensure the efficient use of resources to support the school's objectives.
Qualifications:
A master's degree in education or a related field.
Minimum of 10 years of experience in educational leadership, with a proven track record of success.
In-depth knowledge of the CBSE curriculum and educational standards.
Strong interpersonal and communication skills.
Demonstrated leadership ability and a passion for education.