₹ 40,000.00 - 45,000.00
/ Per Month

TGT Social Studies
06-11-2023
Hoshiarpur, India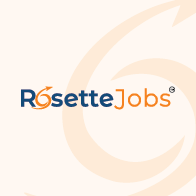 Job Info
Education:
Degree in Education
Degree Title:
Graduation/post graduation with B.ed
Description
Key Responsibilities:
Curriculum Delivery: Plan and deliver effective lessons in social sciences, adhering to the curriculum guidelines and ensuring that content is engaging and relevant.
Classroom Management: Create a positive and disciplined classroom environment that fosters student participation, interaction, and learning.
Subject Mastery: Demonstrate a strong command of social science subjects, including history, geography, civics, and economics, and effectively convey this knowledge to students.
Assessment and Feedback: Administer assessments, assignments, and examinations to evaluate student performance, providing constructive feedback and support for improvement.
Student Engagement: Encourage critical thinking, analytical skills, and a passion for social sciences through interactive teaching methods and real-world applications.
Extracurricular Involvement: Participate in or lead social science clubs, field trips, debates, or other extracurricular activities to enrich students' understanding and interest in the subject.
Parent Communication: Maintain open and effective communication with parents to discuss student progress and address any concerns or questions.
Professional Development: Stay updated on educational trends, attend workshops, and engage in continuous learning to enhance your teaching skills.
Qualifications:
A bachelor's degree in Social Science, Education, or a related field (a teaching certification is preferred).
Relevant teaching experience, especially at the secondary level.
Strong classroom management and communication skills.
Passion for social sciences and a commitment to inspiring students.