₹ 50,000.00 - 70,000.00
/ Per Month

PGT English
03-11-2023
Pathankot, India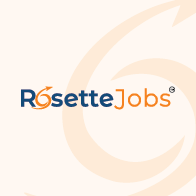 Job Info
Education:
Degree in Education
Degree Title:
Graduation/post graduation with B.ed
Description
Curriculum Implementation: Develop and deliver engaging and comprehensive English lessons in alignment with the ICSE curriculum, incorporating creative teaching methods and technology.
Student Assessment: Assess student performance through a variety of evaluation methods, including examinations, assignments, and projects. Provide timely and constructive feedback to support their academic growth.
Classroom Management: Maintain a well-organized and positive learning environment, managing student behavior effectively and ensuring a safe, inclusive, and respectful classroom atmosphere.
English Language and Literature: Teach both language and literature components, covering a range of literary genres, including poetry, prose, and drama. Foster a love for reading and critical analysis of texts.
Professional Development: Stay current with developments in English education, attend workshops and conferences, and continuously enhance your teaching skills to provide the best educational experience.
Parent Communication: Maintain open and regular communication with parents and guardians, sharing student progress and addressing any concerns or inquiries promptly.
Co-curricular Activities: Actively participate in and support co-curricular and extracurricular activities, such as literary clubs, debates, and drama productions.
ICSE Board Compliance: Ensure that all educational and administrative activities comply with ICSE board requirements and guidelines.
Qualifications:
Postgraduate degree in English or a related field with a B.Ed. or M.Ed.
ICSE Board teaching certification or eligibility.
Proven experience teaching English at the secondary level.
Strong command of the English language and excellent communication skills.
Passion for literature and language education.
Classroom management and student engagement skills.
Technological proficiency in educational tools and resources.