₹ 40,000.00 - 60,000.00
/ Per Month

Coordinator
03-11-2023
Amritsar, India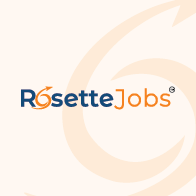 Job Info
Education:
Degree in Education
Degree Title:
Graduation/post graduation with B.ed
Description
we are looking for a dynamic female personality who can conduct continuous assessment and curricular review to ensure vertical and horizontal flow of information in terms of content, performs curricular adjustments accordingly and guides teachers in the prioritization of their respective periodic goals; reviews each teacher's annual program allocation; provides them with needed support and advice.
Helps teachers in setting their annual subject objectives and syllabi at the beginning of the year, and monitor the progress against annual plans.
Conducts periodic workshops to improve teachers' level of competency and proficiency in teaching.
Coordinates and overseas subject related extra-curricular activities in coordination with the student affairs officer.
Checks and discusses written students evaluations received from teachers.
Meets with parents of students with academic-related problems.
Provides necessary resources and materials to subject teachers.
Holds weekly department meeting and submits minutes of meeting to the Academic Coordinator.
Evaluates teachers' performance and submits periodic reports on their progress; suggests training needs accordingly.
Suggests issuing correspondence letters to teachers (warnings, appreciation letters…)
Assists in the department recruitment process.
Conducts an instructional orientation program annually for new teachers.
Attends meetings, workshops, and training sessions during and outside school hours.
Interviews new students and provides the school principal with recommendations and suggestions.