₹ 45,000.00 - 55,000.00
/ Per Month

Coordinator
02-11-2023
Amritsar, India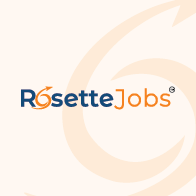 Job Info
Education:
Degree in Education
Degree Title:
Graduation/post graduation with B.ed
Description
We are hiring for a female Pre primary coordinator for a CBSE Day boarding school in Amritsar ( Punjab ) with relevant experience or minimum 2 years.
She should be responsible for  developing preschool curricula and programs and to evaluate such materials each year to discern proper measures to take in the coming school year. She is responsible for completing grant applications in accordance with grant compliance and requirements. Organization of student selection for the preschool program is also arranged by the preschool coordinator. As coordinator, she will have to coordinate staff development for preschool educators. The maintenance of records for preschool curriculum and programs is the responsibility of the preschool coordinator. With members of the administration, she will have to assist in analyzing data for student achievement. The preschool coordinator also recommends preschool teachers and instructional assistants and helps the principal evaluate these staff members.