₹ 0.00
/ Per Month

TGT Social Studies
01-11-2023
Hoshiarpur, India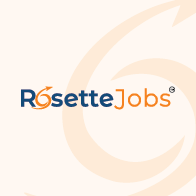 Job Info
Education:
Degree in Education
Degree Title:
Graduation/post graduation with B.ed
Description
We are seeking a passionate and dedicated TGT (Trained Graduate Teacher) for Social Science to join our team of educators. The ideal candidate will have a deep understanding of the subject matter, excellent teaching skills, and the ability to engage and inspire middle school students. As a TGT Social Science Teacher, you will be responsible for creating an effective and stimulating learning environment, fostering academic growth, and promoting social and ethical development.
Key Responsibilities:
Develop and implement a comprehensive curriculum for Social Science that aligns with the school's educational goals, standards, and objectives.
Create lesson plans, teaching materials, and assessments that cater to the diverse learning styles and abilities of students.
Utilize innovative teaching methods and resources to make the subject matter engaging and relevant to students.
Foster a positive classroom atmosphere that encourages active participation, critical thinking, and respectful behavior.
Regularly assess and monitor student progress through quizzes, tests, assignments, and projects, providing timely and constructive feedback.
Adapt teaching strategies to address the individual needs of students, including those with learning disabilities or special requirements.
Maintain accurate and up-to-date records of students' attendance, grades, and performance.
Collaborate with other teachers, staff members, and parents to support student development and address any issues or concerns.
Participate in professional development activities to stay updated with the latest teaching methodologies and educational trends.
Promote a positive school culture and contribute to the overall well-being of students by offering guidance and mentorship.
Attend parent-teacher conferences and school meetings to discuss students' progress and behavior.
Uphold and enforce school policies and codes of conduct to ensure a safe and respectful learning environment.
Encourage and support extracurricular activities related to Social Science, such as debate clubs or history fairs.
Qualifications:
Bachelor's degree in Education or a related field.
TGT certification and relevant teaching credentials.
Strong knowledge of Social Science subjects, including History, Geography, Civics, and Economics.
Effective classroom management skills.
Excellent communication and interpersonal abilities.
Patience, empathy, and a genuine passion for teaching and working with middle school students.
Adaptability and openness to innovative teaching methods.
Strong organizational and time management skills.
Commitment to professional development and continuous improvement in teaching practices.
This TGT Social Science Teacher position offers the opportunity to make a significant impact on students' academic and personal growth, helping them develop a strong foundation in Social Science and critical thinking skills. If you are a dedicated and enthusiastic educator with a love for teaching Social Science, we encourage you to apply and join our dynamic teaching team.
R