Immediately hiring PGT Chemistry
₹ 50,000.00 - 70,000.00
/ Per Month

PGT Chemistry
30-10-2023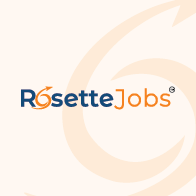 Job Info
Education:
Degree in Education
Degree Title:
post graduate
Description
Understanding the curriculum and developing schedules, lesson plans, and teaching methods that will help students cover the required content.
Preparing and delivering lessons that are stimulating and clear.
Educating students on lab safety and ensuring all experiments are carried out responsibly.
Setting up tests, assignments, experiments, and grading students fairly.
Ensuring appropriate resources and consultation times are available to students.
Mentoring and providing support to student teachers.
Attending staff and parent meetings, conferences, workshops, and other continuing education programs.
Informing and preparing students for science fairs and expos.
Handling various administration functions, which include updating student records and keeping track of lab supplies, tools, and equipment.
Ensuring a safe, healthy classroom environment where learning can take place.
Eligibility :
Degree in chemistry or a related discipline.
Relevant certification may be required.
A completed apprenticeship would be advantageous.
Knowledge of teaching styles recommended.
Excellent interpersonal, as well as written and verbal communication skills.
Sound knowledge of health and safety regulations.
Ability to inspire and motivate students.