₹ 45,000.00
/ Per Month

PGT Physics
28-10-2023
Ludhiana, India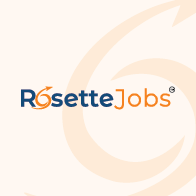 Job Info
Education:
Degree in Education
Degree Title:
Graduation/post graduation with B.ed
Description
Job Summary:
We are seeking a passionate and dedicated High School Physics Teacher to inspire and educate our students in the fascinating world of physics. The ideal candidate will create an engaging and supportive learning environment, fostering students' curiosity and understanding of the subject.
Key Responsibilities:
Develop and deliver a comprehensive high school physics curriculum, ensuring alignment with state standards.
Plan and implement dynamic and diverse teaching strategies to cater to students' individual needs and abilities.
Assess and evaluate student performance, providing constructive feedback and support as required.
Establish a positive and inclusive classroom environment, promoting respectful behavior and active participation.
Collaborate with fellow educators, attend professional development sessions, and engage with parents to support student success.
Encourage student involvement in physics-related extracurricular activities and projects.
Stay updated with educational research, teaching methods, and advancements in physics.
Qualifications:
Bachelor's degree in Physics or a related field; Master's degree in Education or Physics preferred.
State teaching certification and licensure.
Previous high school teaching experience in physics.
Proficiency in using instructional technology.
Strong communication and interpersonal skills.
How to Apply:
Interested candidates should submit a resume, cover letter, and references to cv@rosettejobs.com