Negotiable

Coordinator
28-10-2023
Anand, India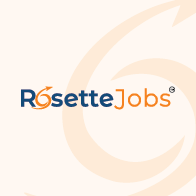 Job Info
Education:
Primary Education
Degree Title:
Graduation/post graduation with B.ed
Description
Work collaboratively with Lower Kindergarten (LKG) & Upper Kindergarten
(UKG) to improve student learning through improving teacher learning and
practices.
● Lead the early years staff in planning, coordinating,
implementing, monitoring, documenting, measuring and recording learning
within the framework of early years curriculum.
● Foster and grow professional inquiry as an individual and team learning
tool.
Facilitate/lead the Early Years teaching teams
through the process of planning inquiry-based learning experiences, and in
the ongoing development of the Early Years curriculum.
● Facilitate collaborative Early Years team meetings using student-learning
data for planning and reflection; share best practices, and engage in
pedagogical discourse to further develop student learning.
● Work with teachers, parents and the Learning Support department to
ensure that children's individual needs are planned for and met.
● Ensure that the development of all the children's spoken and written
English is prioritised, planned and provided for.
● Demonstrate effective teaching methods in the Early Years environment.
● Liaise with other team coordinators to ensure continuity and progression.
● Support and mentor new teachers and learning assistants.
● Provide professional learning feedback for teachers and learning assistants.